Forged magnesium wheels are considerably lighter than their forged aluminum counterparts making them the ultimate choice for any performance or tracking-going vehicle. Magnesium also stands out due to its superior characteristics, advantages that make it a perfect base metal for alloy wheels:
* Strength (magnesium has the highest strength-to-weight ratio of all commonly available metals)
* Lightness (wheels made of Mg are 20% - 25% lighter than aluminum alloys, at the same load factor)
* High damping capacity (Mg has the unique ability to transform vibrations into heat; for the driver that means a smoother ride with fewer jolts and quakes on pitted, uneven roads and longer life for the suspension system)
* Heat thermal conductivity (Mg can dissipate heat quicker, an important advantage for prolonging the life of brakes and suspension)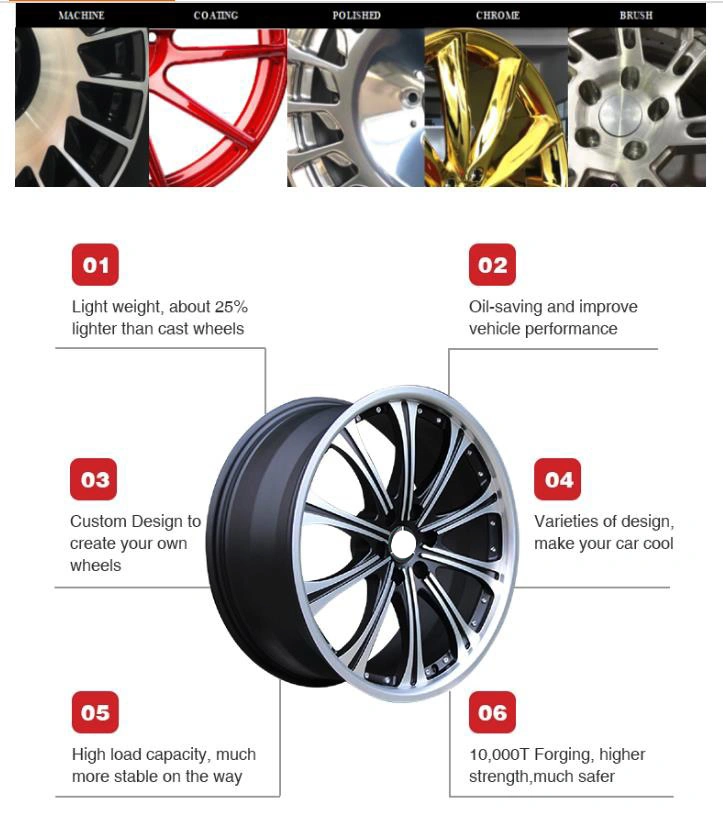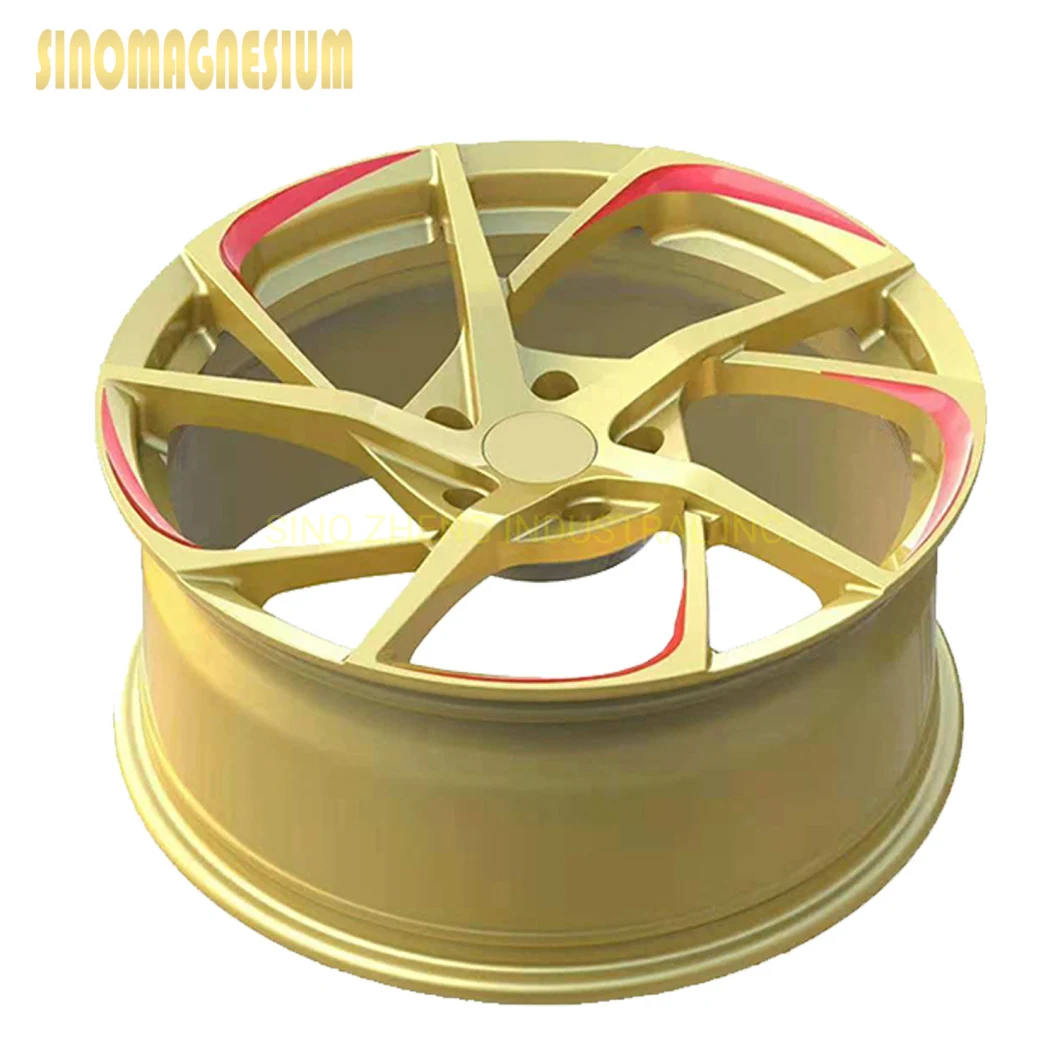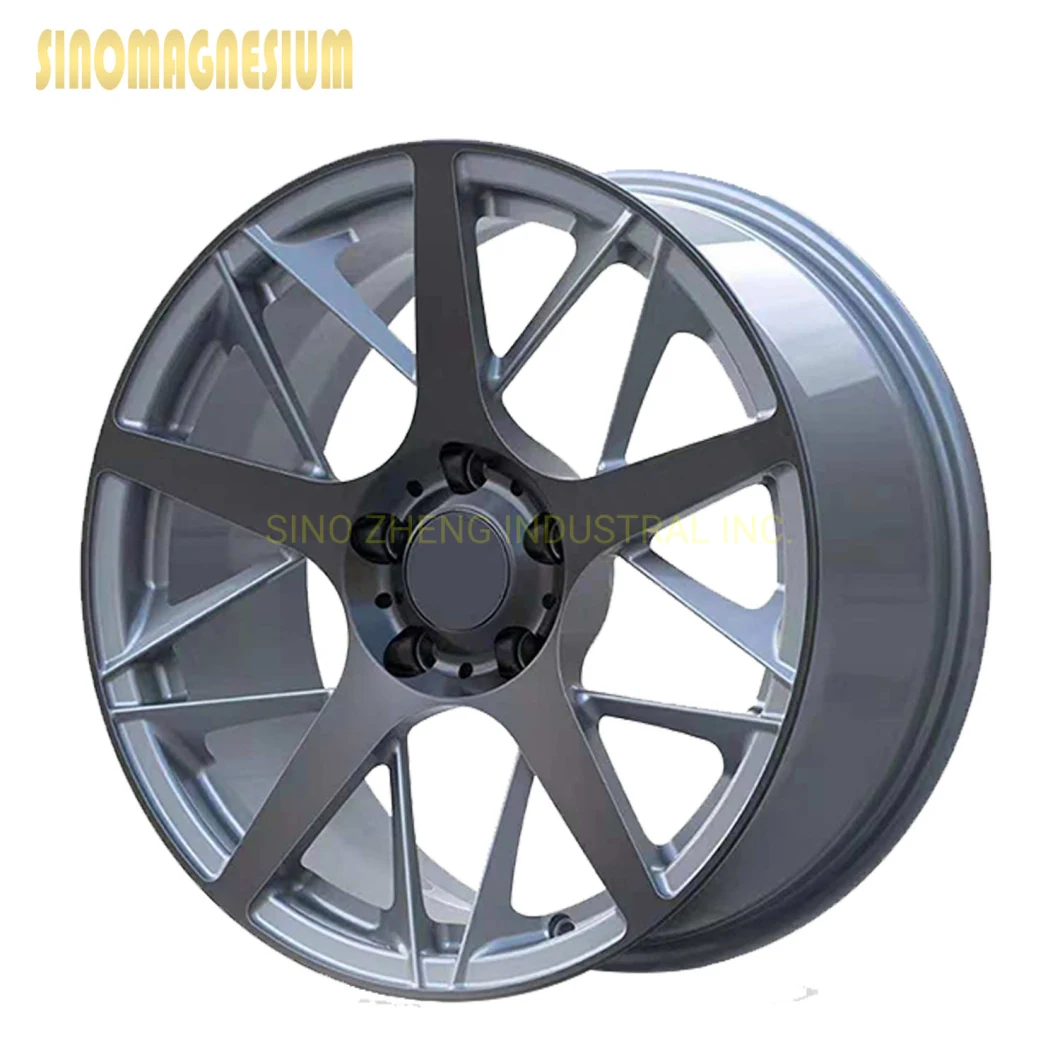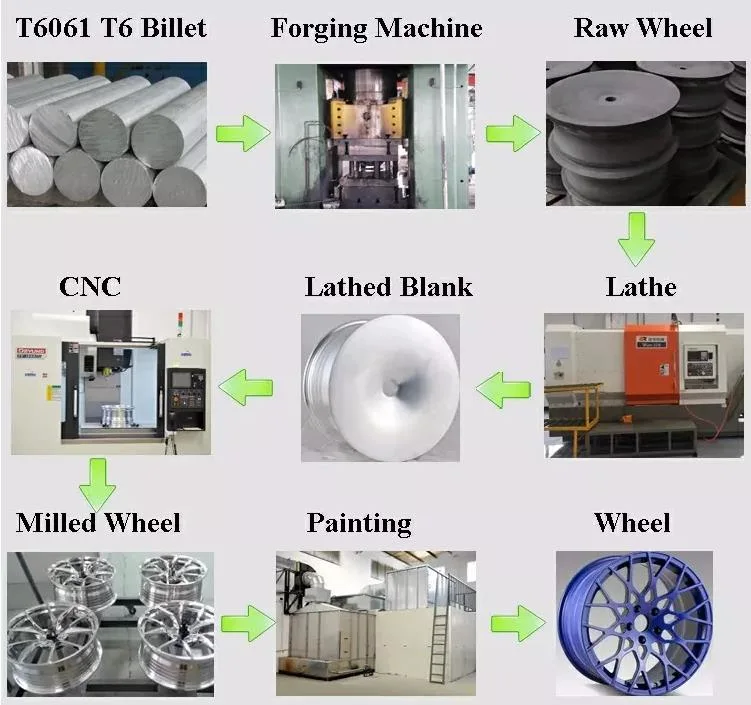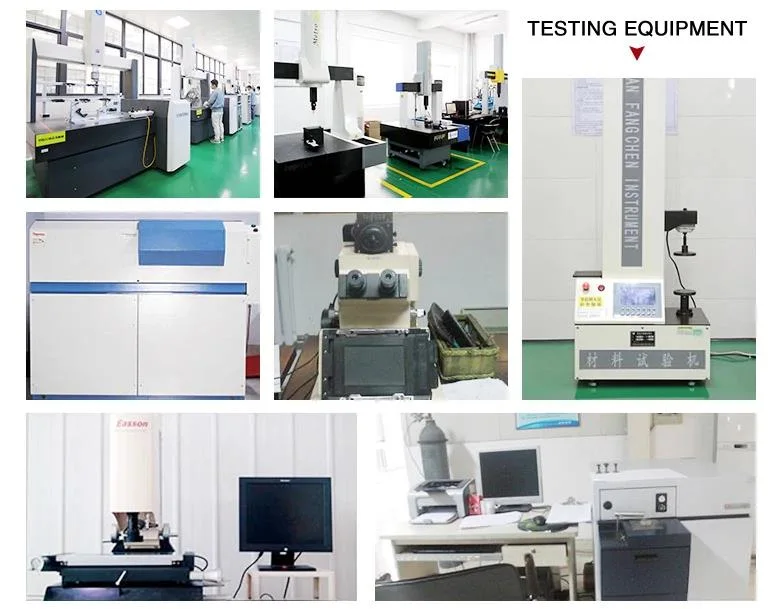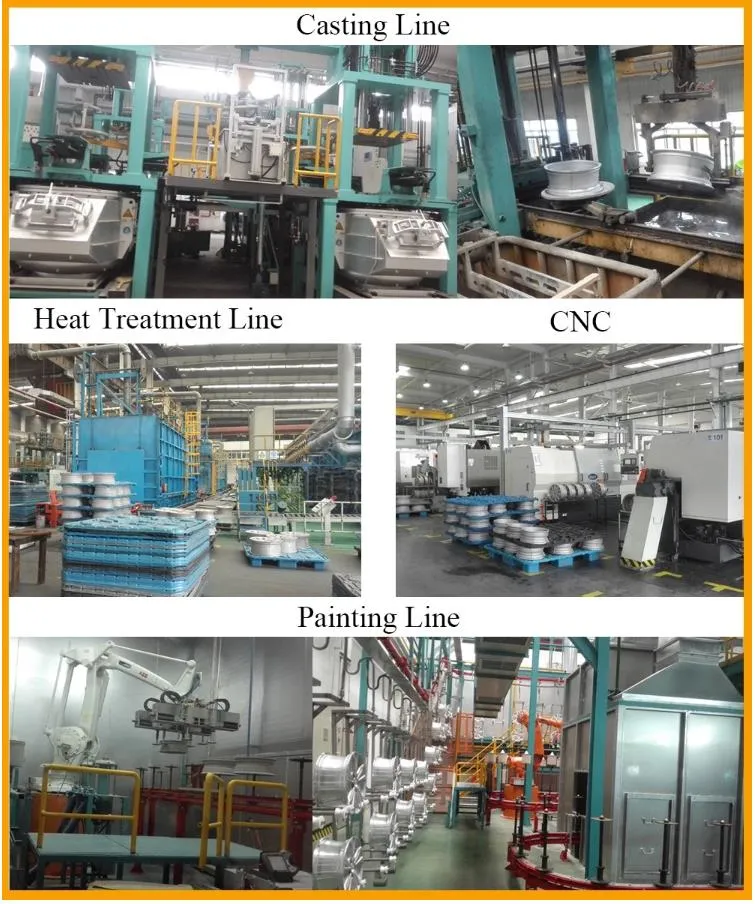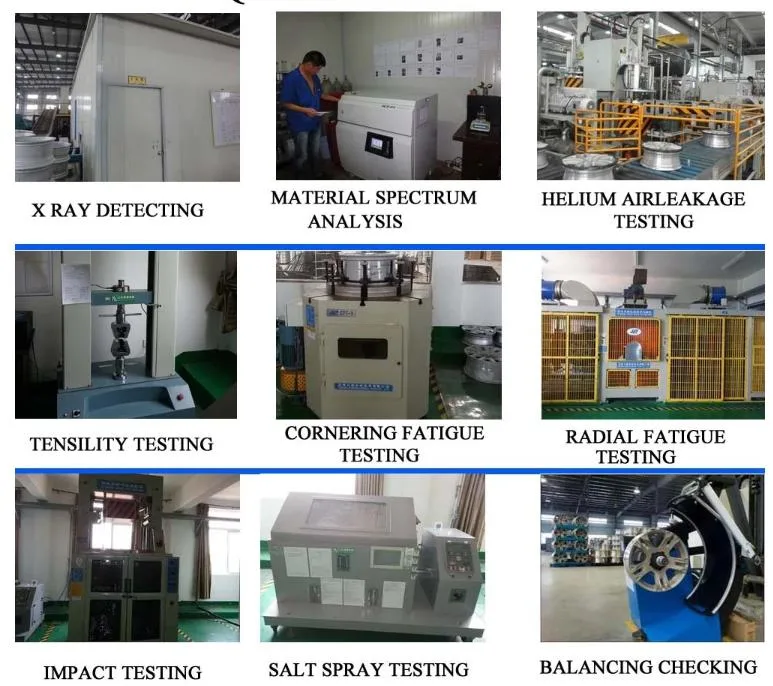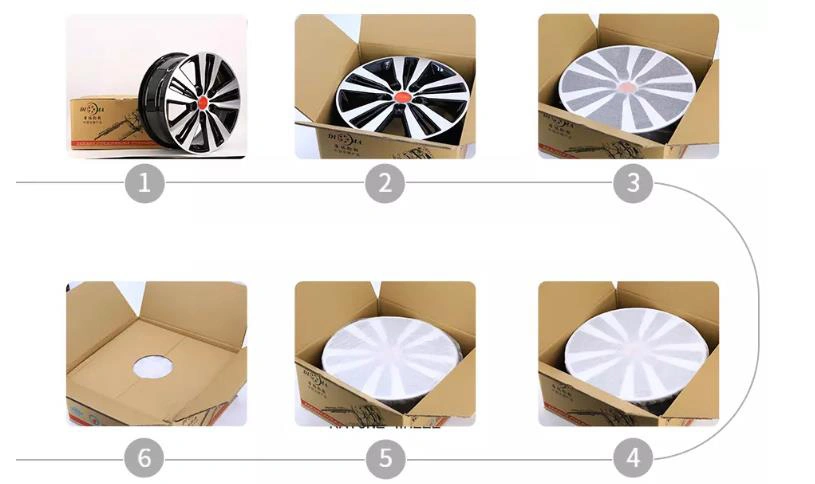 1, Quality Process Control
All wheels are checked by X-RAY testers, Helium or Water Air-leakage testers, Metallurgical Inspectors, Balancing Testers, Run-out Testers etc.
2, Strength Assurance
Based on American Standard--SAE, Japanese standard--VIA/JWL or Germany Standard-- TUV, we do Impact testing, Cornering Fatigue testing, and Radial Fatigue testing
3, Dust free
Painting line is sealed, and dust-free
4, Minimum Order
40 wheels on each part number can be acceptable for production
5, Big inventory (70,000 wheels) for various choices and instant shipment
from our warehouse, you can choose even 4 wheels to cover more various car models.
6, OEM/ODM service
Use your logo for your wheels
Q1: Can I order one set for private use?
A1: Sure, we can provide the suitable wheels as your car mold
Q2: How can I buy them?
A2: Please let me know your demand, and we will quote you asap. After your confirmation, we will draft the contract on Made-in-China with the trade assurance
Q3: Can I pay on other methods?
A3: Yes, you can pay on any other way you like, but when you pay on paypal, we charge extra 4.3%

Q4: How do you deliver them, will it be expensive?
A4: We will deliver them by express directly to your address. To save your cost of freight, we can get speciall discount from DHL,TNT,Fedex, because we are VIP

Sino Zheng Industrial Inc. is one of a leading & professional suppliers of forging magnesium wheel, magnesium welding wire, magnesium rod as well as magnesium alloy profiles in Zhengzhou China. Our company uses advanced production technology and automation equipment to ensure the high quality and high stability of magnesium alloys. Our magnesium alloy rods are refined by a special process, with small grains, uniform inside and outside, low impurity content, and no peeling; the company's die-casting production line uses these magnesium alloy rods as raw materials to produce magnesium alloy bicycle frames, rims, and magnesium alloys. High-quality products such as crossbow racks.
Our company has now developed a formula and process for producing high-quality magnesium alloys, which are inimitable. Magnesium alloy welding wire produced with this formula and process can realize compatible welding between different magnesium alloy materials, that is, different materials of magnesium alloy can be welded with one kind of welding wire, and have the advantages of small thermal effect zone, deep welding penetration, and no blistering. In particular, the 1.2mm magnesium alloy welding wire produced uses a one-time extrusion process to replace the original extrusion and then drawing process. Relying on the excellent technical team in the industry, the company continuously expands the application range of magnesium alloy materials through technological innovation, product innovation and process innovation, and contributes to the development of my country's magnesium alloy industry.
Our company is currently a professional manufacturer of magnesium alloy welding wire in China. The magnesium alloy welding wire produced by the company has specifications such as 1.2mm, 2.4mm, 3.2mm, etc., all of which are produced by one-time extrusion molding process with stable quality. With these magnesium alloy welding wires, different types of magnesium alloys can be welded together. The heat effect zone of the welded parts is small and the weld strength is higher than the non-welded zone. The bicycle frames welded with these magnesium alloy welding wires can achieve more than 150,000 vibration tests without cracks.
The application of magnesium alloy welding wire completely solves welding problem of magnesium alloys, can promote the wide application of magnesium alloys in military, aerospace, and civil applications, can increase the total application of magnesium alloys in the country, and maximize the high reserves of magnesium alloys in the country propelling the magnesium industry into a stage of rapid development will bring a material revolution to our country.